Welcome to the Soggy Mynock in a not so distant galaxy, but rather St. John's, Newfoundland. Lawyer Kyle Rees has built something special in his basement, and it goes beyond just a few Star Wars collectables. When the Newfoundland government put out that home renovation tax credit, Kyle knew it was time to build his dream basement.
This is a place for friends to come and gather as it features a cards table complete with Imperial Credits and playing cards. From the video below you will also see how detail oriented the bar is although I was a bit disappointed not to see some bubbling, foaming drinks on display. He even went as far as finding old medical equipment from the health sciences centre to complete his intergalactic look.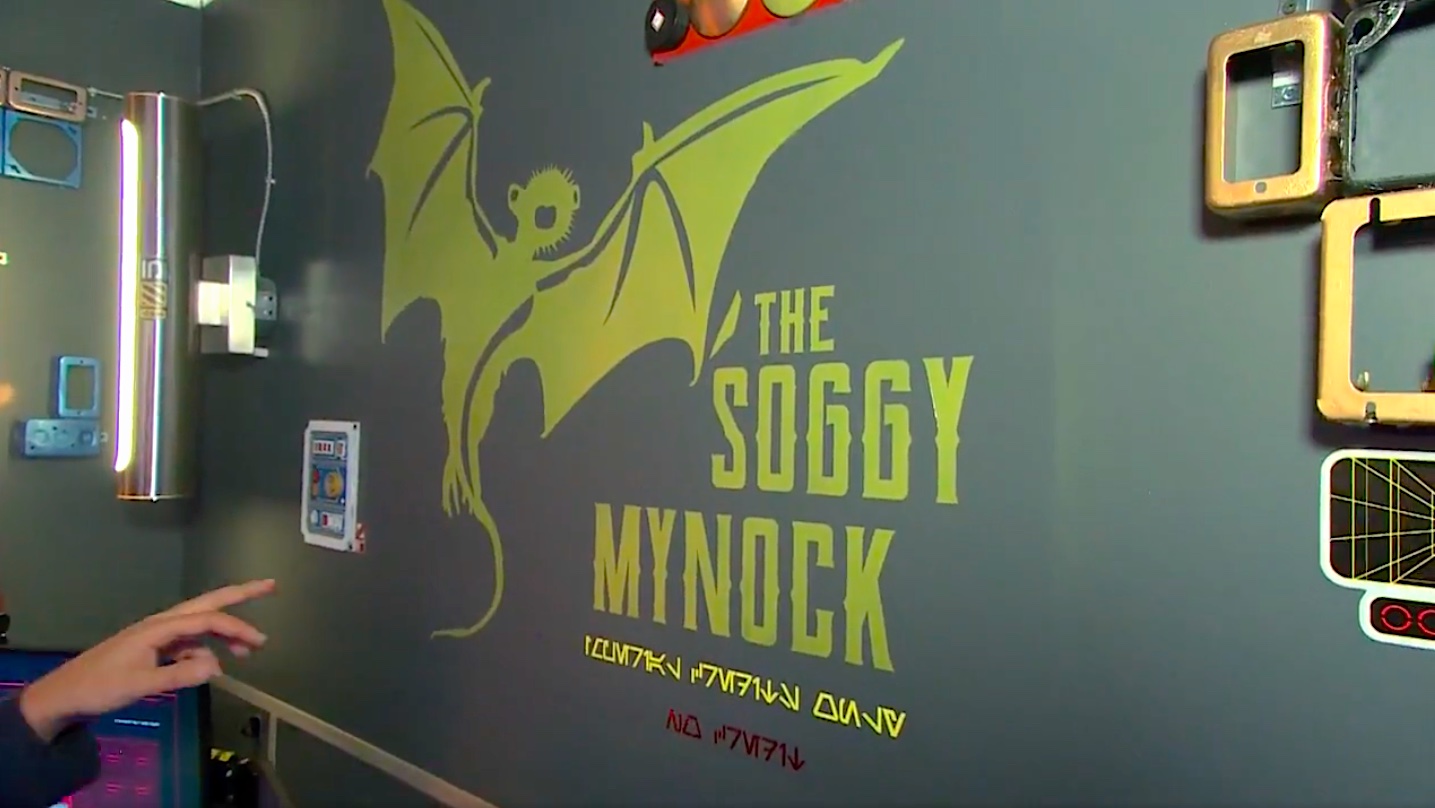 The interview with Kyle about his Star Wars themed basement goes into a lot of the minor details and it is well worth the watch. The Soggy Mynock is decades in the making and hopefully Kyle one day sees this and invites me over for some poker. Sit back, hit play and enjoy the full tour of this incredible place.