It's that time of year and the snow is spreading its cheer across the province and the sound of shovels and snowblowers permeate the neighbourhood. One of our top inventors here in Newfoundland & Labrador has recently put their latest creation on Facebook Marketplace, doing the Lord's work clearly.
For a mere $20 CAD, you could be the proud new owner of these custom Crocs snow plow shoes and cruise through winter with ease. Socks or no socks? It doesn't matter when the plows are out in full effect.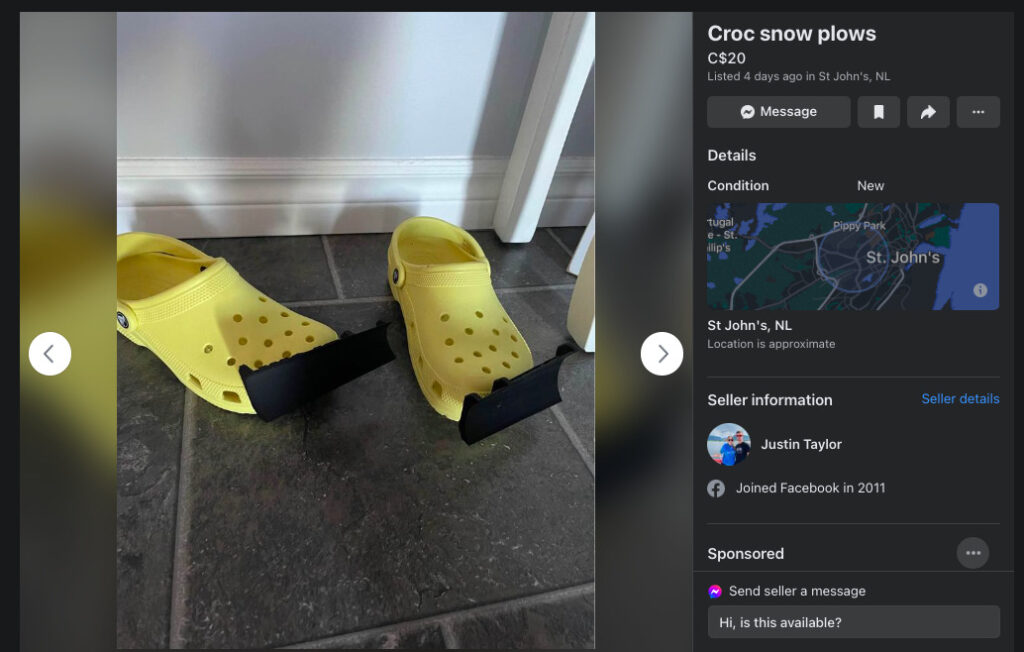 I spotted these while browsing Facebook Marketplace for something and I actually needed, instead here we are making sure our followers get a good laugh out of these. I have no doubt in my mind someone is going to rapidly buy these up once the word spreads. If you've seen any interesting products out there for sale on the used marketplaces and think we should know about it, then please do send us a news tip this instant.
Crocs Snow Plow Shoes Photos